High efficient Air Cooled Condenser Fans/ACC Fans
MAYA energy efficient air cooled condenser fan has set the standard for high efficiency and low maintenance since its introduction. Our indigenous fan engineering know-how is utilized so that our fan you select today provides the broadest range of configurations and highest capacities available in a air cooled condenser fans.
For decades, MayaFan has been a leading producer of fans for fulfillment of varying requirement of this industry. Maya air cooled condenser fan takes advantage of this experience by bringing it down to energy consumption. And also provide a special low noise fan series which bring down noise as low as 10 dba less compare to conventional air cooled condenser fans.
For performance that exceeds specifications on a tight budget, the Maya Fiberglass air cooled condenser fan incorporates field-proven, industrial-quality fans. You get the unsurpassed integrity, performance, and reliability you'd expect… at a price that may surprise you.
These fans are also known as ACC fans and fin fan cooler fans
Special Feature
Send Enquiry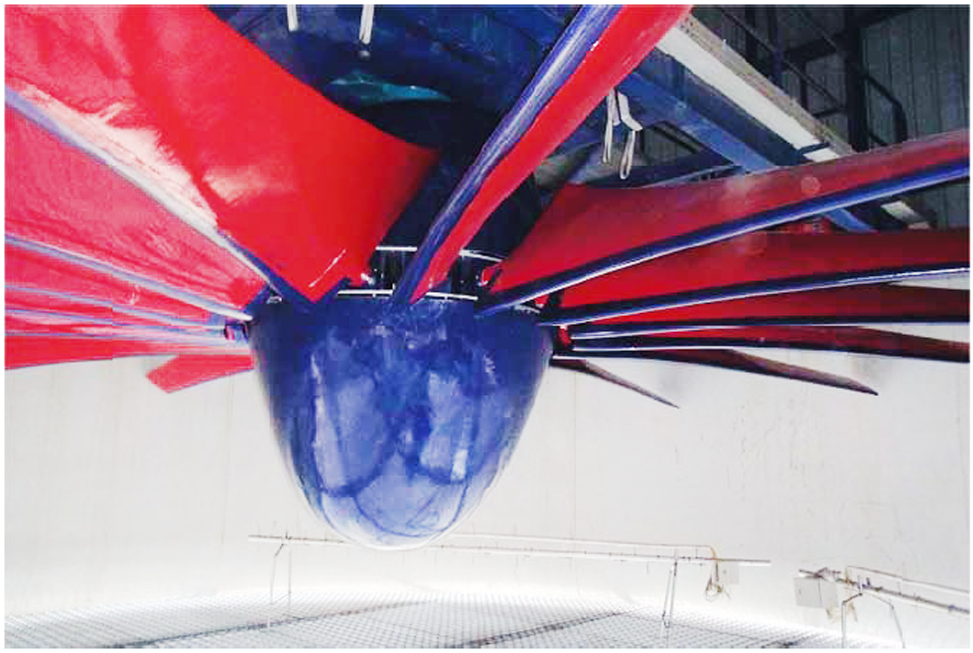 Creative Ideas
AT Maya Fans we always remain creative to deal with the challenges in the field of tailor made ACC fans, so far we have developed fan for up to 1200 mm cord width for tis application
Excellent Features
We are pioneer to introduce most efficient aerodynamic hub it is our registered drawing, we have also introduce many more feature in design as well as in manufacturing field
Fully Responsive
AT Maya Fan We never force fit our standard existing fan, but remain responsive to input design data and develop new product as and when it required
AIR COOLED CONDENSER FAN DEVELOPMENT PROCESS
Unlike other conventional air cooled condenser fans manufacturer who restrict themselves to a very few standard fan model, We at mayafanfrp do not compromise on any front and for any new requirement we do not Force customer to compromise with standard available product, instead we always remain open for new development, this new air cooled condenser fan development process is remain as in following step
Fan Data Collection

It is must to have accurate data (Fan duty point) for fan development so we do collect data on field with our technical expertise and high-tech equipment

Fan Design

We analyze collected data and conclude for a specific design point as well as keep range of operation in mind while developing new fan

Validation

It is must to validate each of design outcome to decide for the best solution, and we have full modeling and testing facility inhouse

Production

Once final fan design concluded, it is handed over to the production team for preparation of tooling. to finally launch this product
air cooled condenser Fans Key Feature
Low Operating Costs/Low Energy Consumption
Quiet by Design
Long Life Construction
Performance for All Seasons
Below are detail of air cooled condenser Fan Key Feature
Low Operating Costs
Maya High efficient airfoil design blade, optimization of twist cord and cross section provide maximum efficiency. Involvement of most advance aerodynamic hub (MayaFan registered drawing) reduce turbulence and produce smooth linear flow of air which further reduce energy wastage significantly thus increase overall efficiency of Maya air cooled condenser fans.
We have also eliminate one of major cause for power wastage in fan which is very often phenomenon i.e. wrong selection of fan for the duty point or choosing over size fan for a duty point. Due to this reason more than 50% fan in the industry operate on lower efficiency thus unnecessary wastage of power observed. We eliminate this by offering final selection of fan throe our designer. Who chose optimum solution for the given duty point of air cooled condenser fan.
Quiet by Design
By application of our advance aerodynamic hub we have produce very smooth and linear air flow thus compare to any conventional acc fan Maya air cooled condenser fan are relatively silent when compared for same duty point under same operating conduction.
Whereas for special requirement of extra silent fan we have developed a full series of low noise air cooled condenser fans which can reduce sound pressure level as low as 10 dba compare to conventional fans.
Long Life Construction
Maya Fiberglass air cooled condenser fans is manufactured and assembled from corrosion-resistant materials i.e. Fiberglass and hot-dip galvanized construction which meets the corrosion resistance and equipment life requirements of your most demanding heavy industrial applications while still delivering an outstanding value. Also available with Series 300 stainless steel is an optional upgrade to the fans metallic component and includes a 5-year limited warranty. Maya air cooled condensers Fans are manufactured in ISO-2015 certified facilities, attesting to our commitment to comprehensive quality processes and systems.
Note – For special duties fans and working conduction we do also manufacturer air cooled condenser fan from high grade special material which include higher grade of Epoxy and various grade of Stainless steel.
Performance for All Seasons
Fan is a constant flow machine and therefore for varying need of flow capacity for equipment to keep maintaining its perform despite critical variation in weather Maya air cooled condenser fans are design for very broad range of operation our fans are having good amount of reserve margin for both airflow and resistance/pressure therefore these fans are capable of maintaining air cooled condenser performance throughout the year in all type of seasons.
Low Maintenance/Less Downtime
Maya FRP air cooled condenser fan are made of high quality material and robust in design and also we have made several change in design to minimize vibration due to recirculation of air for this we have also developed an advance aerodynamic hub/spinner which totally close circuit of recirculation this is our registered drawing and non can provide this advance aerodynamic spinner.
Also unlike painted fan we do provide permanent coating of gel coat which remain integral part of fan blade body and do not get separated due to erosion.
All above advantage made Maya air cooled condenser fan almost free from maintenance thus do not required any additional down time and can be maintained along with other fan system component and need no down time other then system component thus we call it zero maintenance air cooled condenser fans.
Maya air cooled condenser fan construction
Here are the list of maya fan main component with there brief detailing
Blade – Maya air cooled condenser fan blade is made of airfoil similar to that of air plane wing we do choose most advanced airfoil possible for the fan to provide maximum efficiency by this only we have achieved superior performance over any other conventional fan available in the air cooled condenser fan market, our blade is very robust in construction and designed for 7-8 times of operating load we also provide superior wear resistance material to maintain surface stability for long period of time which prevent efficiency deterioration.
---
H ub/Boss –used in air cooled condenser fans are of heavy in construction in this we are using heavy thickness mild steel plate, cast iron or Aluminum clamp and stainless steel hardware to provide long life we are coating all mild steel part with heavy thickness of zinc.
Note - As an option we also provide customize hub/Bos on special demand of customer, like single plate hub with "U" Clamp, Spider Type Fabricated Sub etc.
---
TLTaper Locking – in most of our air cooled condenser fan hub we preferred to have taper locking arrangement and this is provided with several type of different locking arrangement which is of proven in field these taper locking are mostly made of Cast iron or of stainless steel.
---
AHAerodynamic hub/Spinner - Which is an advance feature in air cooled condenser fan and it is our registered drawing we manufactured this spinner with same material which is used for blade manufacturing thus its reliability remain similar to that of blade..
Our
Featured

Partners

This is list of few of our prestigious customer of air cooled condenser fans, most of them are our customer from decade
ADANI

HONDA

GAMMON

IOCL

KRIBHCO

SUZUKI

RELIANCE

SAIL

VEDANTA

DVC

FIAT

GACL

GAIL

JAYPEE

LINDE

MAHINDRA